Adoption Process
Here at Country Haven Puppies, we want to make this time of adopting a puppy into your home as easy and straight-forward as possible. We encourage you to ask as many questions as you'd like.
Once the puppies are 8 weeks old, they will be ready to go to their new home. They will be up to date on all of their shots and wormer and will have a full certificate of health from our local veterinarian. They will have their dew-claws removed and will come with a small bag of puppy food to help transition them to the food of your choice. You may also purchase a large bag of puppy food from us to keep the puppy on it for longer. This is what we recommend because with everything the puppy is needing to adjust to, it's good for them to have something familiar for awhile.
We will send a blanket home with your puppy that has its mother's and its siblings' scent on it to help the puppy transition to its new environment.
Please note, all puppies that are picked up are subject to PA 6% sales tax.
All of our puppies come with a 1 year congenital/hereditary health guarantee.
Puppy Reservation
If you would like to reserve a puppy, we first require that you fill out the Puppy Application form. Once we approve your application, you may then submit a non-refundable $500 deposit which will then go towards the purchase price of the puppy. If, in the case that a litter does not produce a puppy like you were hoping for, the deposit will be held for the next litter. The order in which you can pick your puppy will be determined by the order in which we receive your deposit.
If you would like to be placed on our waiting list for future puppies, we ask that you fill out the Puppy Application form first.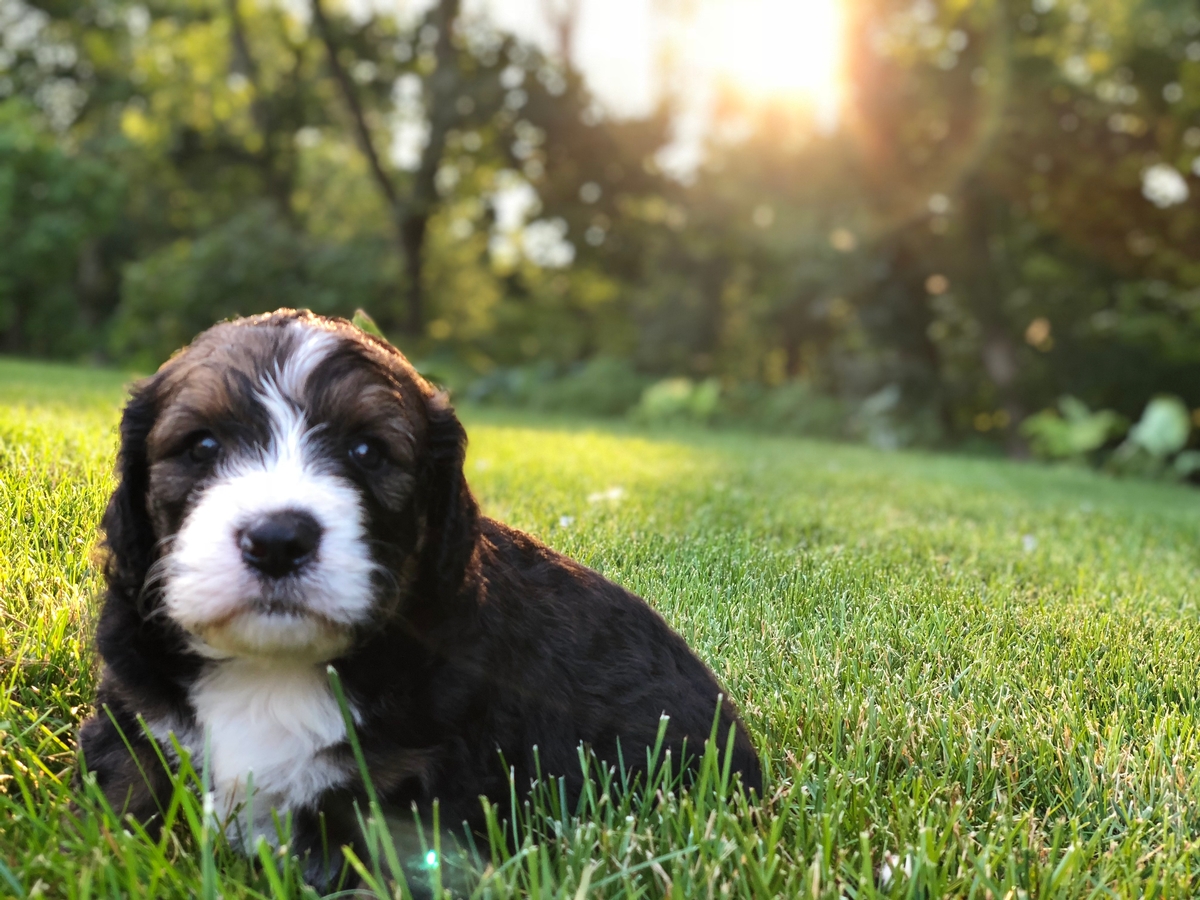 Puppy Adoption
If you would like to bring one of our puppies home, feel free to fill out the adoption form below. We strive to ensure that our puppies are going to homes that can give them the proper care and attention they deserve.
Shipping
Although we prefer that our puppies are picked up in person, we do offer the option of shipping via air or ground.
Both ground and air delivery are determined by distance to destination. Please contact us for more info.